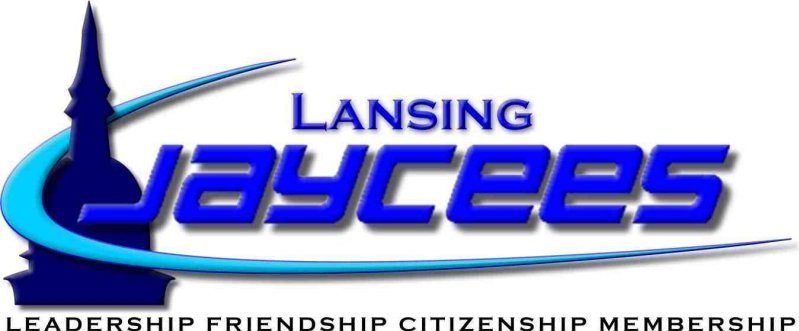 The Lansing Jaycees have impacted the Lansing area for more than 80 years. The chapter provides opportunites for progressive young people to gain leadership skills

Want to make an impact in the community? The Lansing Jaycees take pride in our rich history of community service. Be a part...play a part...make a difference!

The Lansing Jaycees coordinate a wide array of social events. Check out our calendar and join us for an evening of fun!

If you are between the ages of 21 and 40, find out how you can become a Lansing Jaycee.
Join us for the last GMM of 2014 where we'll celebrate with a white elephant gift exchange.


Enjoy Friends, Food and Brews on the First Friday of the month.


Stuff the Bus is an annual event to help provide Christmas to local families who are experiencing hardship and would be unable to have a nice Christmas. 
This year's event is Saturday, Dec 6. 
Jaycees members and other volunteers will be collecting gifts outside the Eastwood TownCenter Walmart from 9am-8pm to fill a small CATA bus with toys and clothing for 5 local families. 
Volunteers are needed in shifts througout the day to help hand out wish lists to customers entering the store. 
We also will need volunteers on Sunday, Dec 7 and the following week to help sort the gifts, make returns, and help wrap the presents. 
Please visit the VolunteerSpot link to sign up for a shift. 
http://vols.pt/3Mb64h
Questions? Contact Jessi Wortley Adler at jessicawortley@gmail.com
This is the monthly meeting of the 2014 Lansing Jaycees Board of Directors. The meeting is required for all board members and open to any general member that would like to learn more about the Board or present material for Board consideration.


Join us as we jump into freezing cold water to raise funds for Special Olympics of Michigan!


What do the Lansing Jaycees do? We provide development opportunities that empower young people to create positive change in the Lansing area. We focus on building leadership skills through community service allowing for simultaneous personal growth and the improvement of our community.
Whether you are new to the area and are looking to meet new people, a civic leader or a past member. We invite you to check out our website. Feel free to contact us if you would like to get involved or if you have any questions.
Hi Everyone!
Welcome to our new members!
General Membership Meeting
Posted May 06, 2014
General Membership Meeting is open to members and non-members. This is a great way to find out what we are up to.The meetings typically take place the first Tuesday of each month at Trippers in Frandor. The address is 350 Frandor Ave in Lansing, MI. Social hour begins at 6pm, meeting at 7pm! For more information, contact Charlie Root at 517-862-5326 or president@lansingjaycees.org. We hope to see you there!